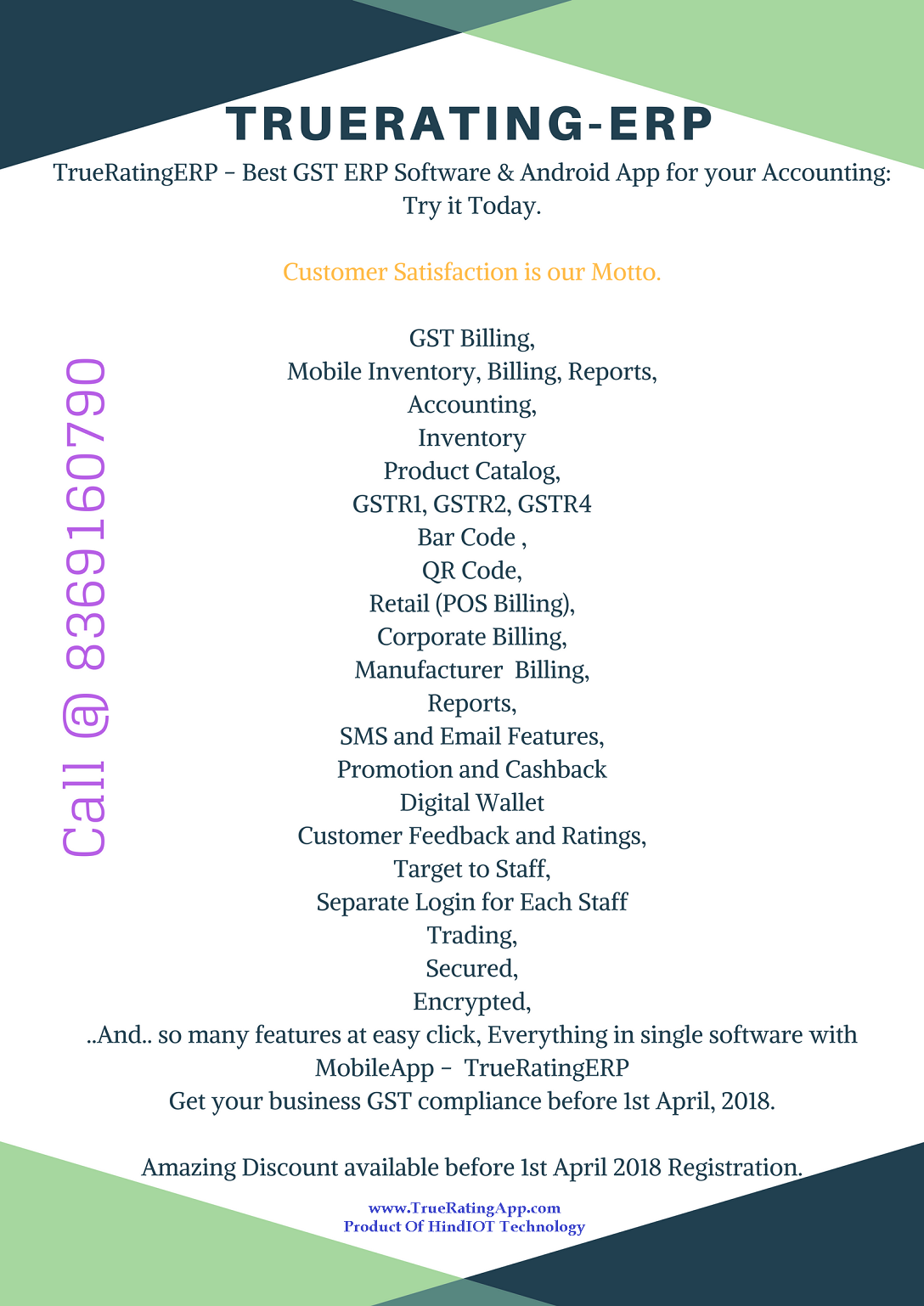 TrueRatingERP – Best GST ERP Software & Android App for your Accounting: Marketed & Developed by HINDIOT Technology
Customer Satisfaction is our Motto.
GST Billing,
Mobile Inventory, Billing, Reports,
Accounting,
Inventory
Product Catalog,
GSTR1
GSTR2
GSTR4
Bar Code ,
QR Code,
Retail (POS Billing),
Corporate Billing,
Manufacturer Billing,
Reports,
SMS and Email Features,
Promotion and Cashback
Digital Wallet
Customer Feedback and Ratings,
Target to Staff,
Separate Login for Each Staff
Trading,
Secured,
Encrypted,
..And.. so many features at easy click, Everything in single software with MobileApp – TrueRatingERP
Get your business GST compliance before 1st April, 2018.
Amazing Discount available before 1st April 2018 Registration.
Call @ 8369160790
Cloud based ERP software with android mobile app with all functionality.