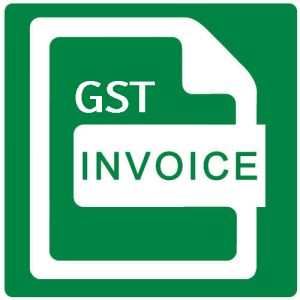 GST Invoice or GST Bill
An Invoice is a document provided by a provider of a product or service to the purchaser. The invoice establishes an obligation on the part of the purchaser to pay, creating an account receivable. In other words, the invoice is a written verification of the agreement between the buyer and seller of the goods or services.
Under GST, Invoice generated by registered taxable person supplies taxable goods or services should have following specified details in invoice.
You can create GST compliant invoices using TrueRatingERP Software
GST Invoice Format
Invoice number and date
Customer name
Shipping and billing address
Customer and taxpayer's GSTIN
Place of supply
HSN code
Taxable value and discounts(if any)
Rate and amount of taxes i.e. CGST + SGST OR IGST (inter-state)
Item details i.e. description, unit price, quantity
FAQ on GST Invoice
Q : Who can issue GST Invoice?
Ans : A GST registered business, having valid GSTIN number can issue a GST format invoice to his customers for sales of goods or services.
Q: Can I have my company or organization logo on GST invoice?
Ans : You can have your logo on GST Invoice, TrueRatingERP allow you to create GST formatted Invoice.
Q: Number of Invoice should be issued for product or service sale?
Ans : For Goods Sale – 3copies of invoice should be issued
Original for recipient
Duplicate for Transporter
Triplicate for Supplier
For Services  Sale- 3copies of invoice should be issued
Original for recipient
Duplicate for Supplier
Q : Should we have Invoice Date and Due Date on Invoice and what's difference between both.
Ans : Invoice date refer to date when invoice was created and Due date refer to payment due against invoice.
You should specify the Invoice date and Due date on Invoice.
Q: Should I have all my invoices in specific order or serial number? Can I change Invoice number or serial number?
Ans: Yes, it's important to have your invoice in same order or serial number. If you want to change serial number then you have to provide written letter to GST  department specifying reason for changing serial number.
TrueRatingERP generate Invoice as per GST standard, Please speak to us for free demo  +91-8369160760